Lakeside RV Park
This Is Living at Lakeside
A picturesque, family-friendly destination along Lake Diefenbaker
Uniquely located for you to enjoy more than 800 sq km of water and shoreline, Lakeside RV offers daily, weekly, and seasonal camping and titled sites for your RV or permanent residence. Harbor Golf Club is nearby, as are the amenities of the Village of Elbow. This is the perfect place for you to create memories for a lifetime.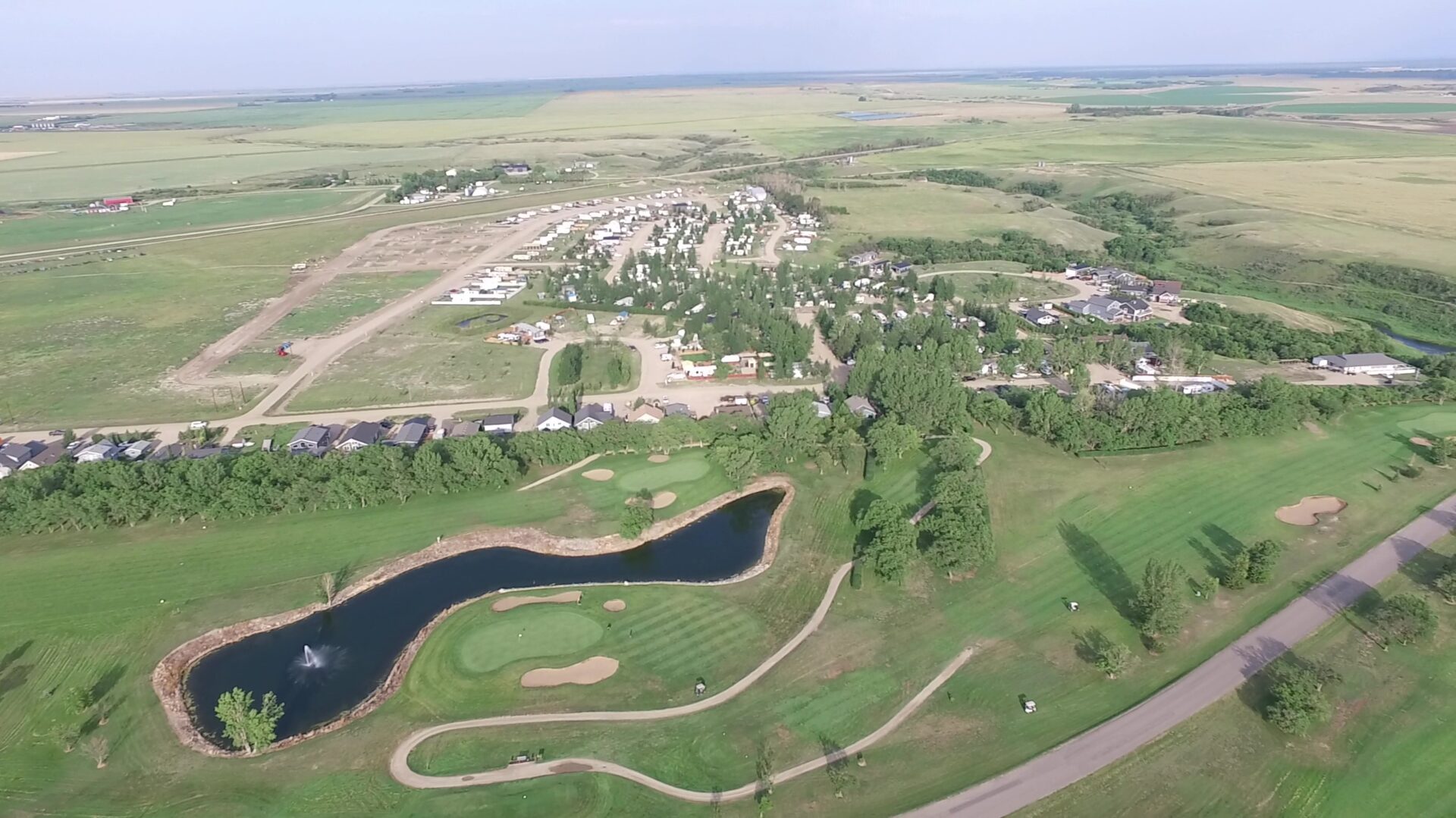 Initially envisioned as a retirement area, interest from young families in our location, the nearby amenities, and the camping experience quickly transformed Lakeside RV Park & Development into a summer getaway, a seasonal destination, and a permanent community with titled lots available for purchase. That was more than 30 years ago. And ever since, folks from all walks of life have enjoyed Lake Diefenbaker's beaches, marina, and water, the spectacular golf course, and our trademark Saskatchewan hospitality.
In addition to daily, weekly, and seasonal camping sites — all serviced with electricity and plumbing – we now have 140 titled RV lots and 65 housing lots, and we continue to work to make our park even better! We want to ensure the experience of Lakeside RV is available and welcoming to future generations of campers and explorers!
Great family-friendly place. Friendly residents and management!
Great place – new areas developing nicely. Elbow townsite replaced all sidewalks on Main St. and put in beautiful retro streetlights.
Friendly, professional, and accommodating owner-operator.